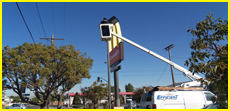 Sign Repair
We have the equipment, manpower, and experience to capably install your new sign or replace your existing sign. Pole mount, building mount, ground or pedestal mount, powered or not.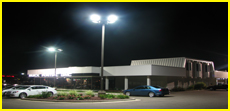 Parking Lot Lighting
Parking lot lighting represents an investment that every business must make to successfully operate a business. We specialize in dimmable LED Lighting Systems can dramatically reduce energy consumption in parking lot lighting and also can be made to be managed remotely through the internet and satellite.
Read More
Lighting Repair
We have an experienced team of electricians, linemen, technicians, and project managers who are well versed in the unique challenges of commercial electrical projects.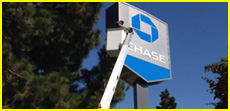 Why Choose Us?
Efficient Lighting & Electric is setting new standards for quality and efficiency. Factory trained technicians and more than 20 years experience in the southern California area…
We Are Portal Friendly and Trained.
Read More